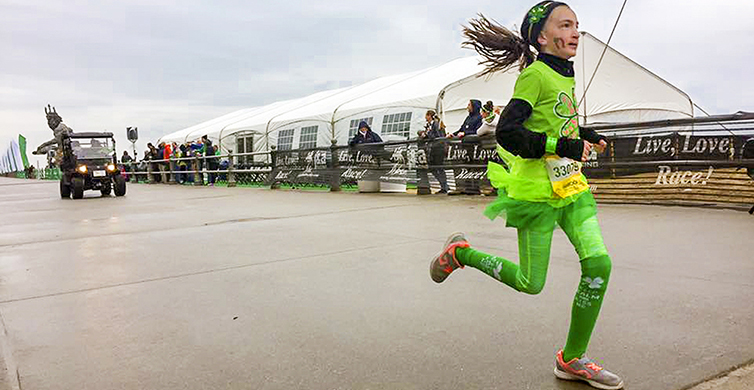 ABOUT OPERATION SMILE FINAL MILE 2018
The Operation Smile Final Mile is designed to teach kids the importance of healthy living, commitment, and giving back in their community. Students ages 5 to 12 can participate and it's easy!
Register for Final Mile at the J&A website and begin fundraising in advance! Run 25.2 miles before race day, by running just a few miles a week. Ask friends and family for their support by donating to a school's team page. Then students come together on March 17, 2018 to run their "final mile" to complete a marathon at the Virginia Beach Oceanfront.
Students can log miles in PE class, running club, or with friends and family after school! So come on, run for a great cause, get fit, and let's help someone else along the way! Students can also go the extra mile and pledge to be an Operation Smile Change Maker in their community. A Smile Change Maker is a friend when someone is in need, a good listener when someone is speaking, a friend when someone is left out, and someone who makes others smile when they need it.